FOTÓGRAFA PROFESIONAL
Fotografía, video,
audiovisuales, post producción y diseño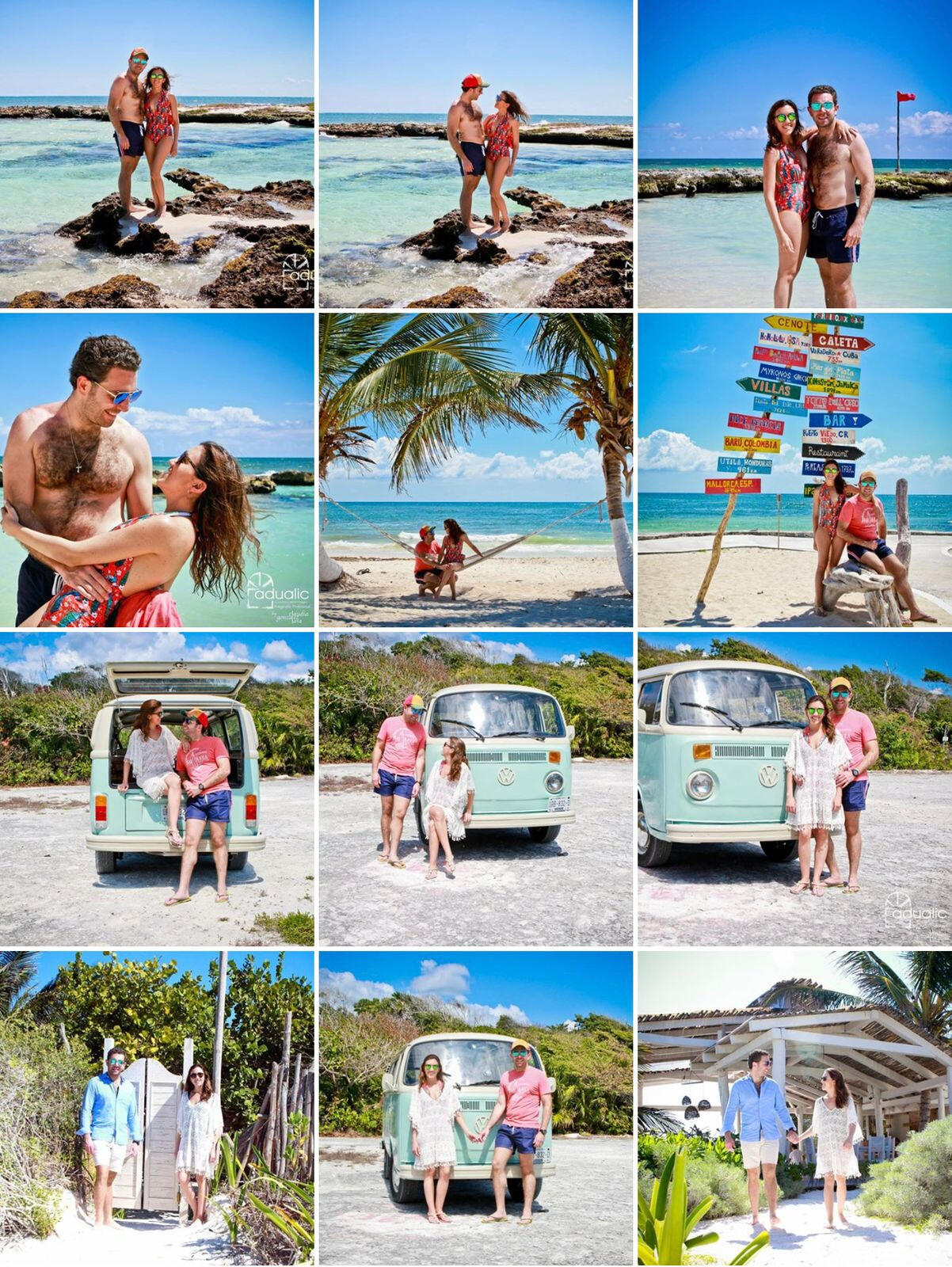 ACERCA DE MÍ
Nací en la Ciudad de México, y desde los 16 años, me interesó la fotografía; por lo que realicé cursos en el Estudio 1.4, en la Bienal de Fotoperiodismo, la Escuela Activa de Fotografía, Centro ADM, entre otros. Continué mi carrera académica como Comunicóloga Audiovisual en la Universidad del Claustro de Sor Juana, Centro Histórico.

Actualmente resido en Riviera Maya realizando fotografía comercial y social por toda la zona y alrededores.

Constantemente participo en diversos cursos, talleres y diplomados sobre: iluminación, retrato, productshot, photoshop, fotografía a color, fotografía en blanco y negro, por mencionar algunos.

He realizado reportajes de arquitectura e interiorismo, dentro de La Presidencia de la República, La Facultad de Arquitectura de la UNAM, Steelcase México, etcétera.

He realizado sesiones fotográficas para empresas internacionales como Emporio Armani, Tommy Hilfiger, Etro, Cover Girl, Maxfactor, Keds, Sperry, General Motors, Toyota, Loreal, General Electric, Nivea, entre otras y se ha publicado mi trabajo en catálogos y revistas como VOGUE, CELEBRITY, ERES, SWATCH, CINEPREMIERE, SPORTLÁN, GRAN CINEMA y en el Periódico Reforma.

También he trabajado para empresas nacionales como: Axa Seguros, Editorial Premiere, Dicach, Caramelle, Grill Code, OD Servicios Administrativos, Dandy Dog, AdNow, Grupo 2001, Total E Pro, MAQ encuadernaciones de maquilas, Pretty Nails & Spa, Ambarte Xcaret, Grupo Xcaret, Barceló, Holiday Inn Express Reforma, Ocean Maya Royale, Ayuntamiento de Solidaridad, Fairmont, Banyan Tree y Rosewood Mayakoba, Club de Golf "El Camaleón", Blue Bay Grand Esmeralda Riviera Maya y TV Ofertas, en esta última participando en varias de sus publicaciones mensuales.

Ha sido de mi interés el rescate del patrimonio histórico de la Gran Ciudad de México, por lo que fui invitada a trabajar como fotógrafa especial para la Presidencia de la República por medio de la Conservaduría de Palacio Nacional, exponiendo mi trabajo en catálogos y libros por motivo del Bicentenario de la Independencia de México y el Centenario de la Revolución Mexicana.

Mi pasión por la fotografía me llevó a la creación de Adualic Photography by Claudia González Lara, empresa fundada hace 20 años, ofreciendo servicios de fotografía, video, audiovisuales, post producción y diseño.

Uno de mis lemas es: "Vivir para coleccionar instantes"
---
about me
I was born in Mexico City, and from the age of 16, I was interested in photography, so I took courses in Studio 1.4, Escuela Activa de Fotografía, Centro ADM, the Biennial of Photojournalism, among others. I continued my academic career as an Audiovisual Communication Specialist at the Universidad del Claustro de Sor Juana, Centro Histórico.

I currently reside in Riviera Maya doing commercial and social photography throughout the area and surroundings.

I keep actively participating in various courses, workshops and diplomas on: lighting, portrait, productshot, photoshop, color photography, black and white photography, to name a few.

I have made architecture and interior design reports for The Mexican Republic Presidency, UNAM's Faculty of Architecture, Steelcase Mexico, etc.

I have done photo shootings for international companies such as Emporio Armani, Tommy Hilfiger, Etro, Cover Girl, Maxfactor, Keds, Sperry, General Motors, Toyota, Loreal, General Electric, Nivea, among others and my work has been published in catalogs and magazines such as VOGUE, CELEBRITY, ERES, SWATCH, CINEPREMIERE, SPORTLÁN, GRAN CINEMA, and in the Reforma newspaper.

I have also worked for national companies such as: Axa Seguros, Editorial Premiere, Dicach, Caramelle, Grill Code, OD Servicios Administrativos, Dandy Dog, AdNow, Grupo 2001, Total E Pro, MAQ encuadernaciones de maquilas, Pretty Nails & Spa, Ambarte Xcaret, Grupo Xcaret, Barceló, Holiday Inn Express Reforma, Ocean Maya Royale, City Hall of Solidaridad, Quintana Roo, Fairmont, Banyan Tree and Rosewood Mayakoba, Golf Course "El Camaleón", Blue Bay Grand Esmeralda Riviera Maya and TV Ofertas, in which I participated in several of its monthly publications.

I have always been interested in rescuing the historical heritage of the great Mexico City and I had the honor to be invited to work as a special photographer for the Mexican Republic Presidency by the Conservation Office of the National Palace, exhibiting my work in catalogs and books for the Bicentennial celebration of Mexico's Independence and the Centennial celebration of the Mexican Revolution.

My passion for photography led me to the creation of Adualic Photography by Claudia González Lara, a company founded 20 years ago, offering private photography, video, post-production, design and audiovisual services.

One of my mottos is: "Live to collect moments"

FOTÓGRAFA PROFESIONAL
---
Fotografía, video,
audiovisuales, post producción y diseño